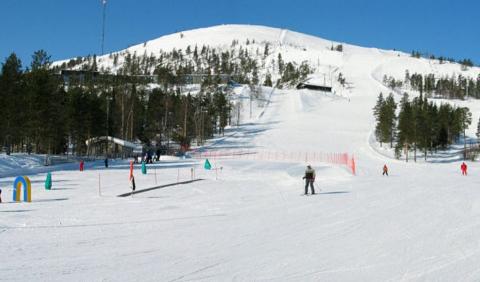 If you are planning your next vacation and are looking for something different than the usual beaches and cosmopolitan cities, then an adventure in the snow may be the perfect next trip! Finnish Lapland is one of the best places to visit in the winter as all the activities there require snow. The place is just incredibly breathtaking and a visit to Lapland is a once in a lifetime event.
Lapland is located in the top part of Finland and it even stretches into Sweden and Norway. Due to the difficult living conditions, only around 3.4% of the Finnish population lives there, and it is also where the only indigenous population of the EU, the Sami people, reside. Since it is sparsely populated, nature is largely unspoiled.
The best time to visit is December till early April to experience all the Lappish activities that take place there. If you wish to go there in the summer, you can visit the Pyhä-Luosto National Park that is great for all camping and hiking activities, and boasts beautiful trails to hike on.
Here are some amazing things you can do in Finnish Lapland.
Meet Santa Claus
If you're ever wanted to meet Santa Claus, this is the only place it can happen! Rovaniemi is the 'Official Hometown of Santa Claus' and the village is open all around the year. You can take reindeer rides and snowmobile tours, and if Santa is unavailable, even leave him a postcard.
The Northern Lights
A phenomena every one wants to see at least once in their life, the Northern Lights, which are also known as the Aurelia Borealis. The beautiful and elusive event has captivated and mystified people for centuries and Finland is one of the best places to spot it. The Northern Lights appear for 200 nights on an average every year over there, so you may just be able to see the famous green dancing lights.
Activities and resorts
Due to the snow in the region, tourists can enjoy skiing on the slopes and take in the winter wonderland Lapland is. Husky safaris are a fun activity for the family and you can even go on reindeer sleigh rides, which are a hit with kids. More extreme activities include icefall climbing, snowmobile driving and snowboarding on steep slopes.
There are plenty of resorts and affordable accommodation in Pyhätunturi and other areas of Lapland that provide a comfortable stay when you are visiting there. A must try is getting in the traditional Finnish Sauna as a way to defrost from the cold and enjoy the outdoors from the warmth of the inside!
Finnish food
The food there is warm and hearty, enough to satisfy any cravings you may have. Breakfast includes rye bread with ham and cheese, while lunch and dinner favourites are baked macaroni with minced meat and meat stew. Must try desserts include cinnamon rolls and blueberry pie.
Photo by Trainthh