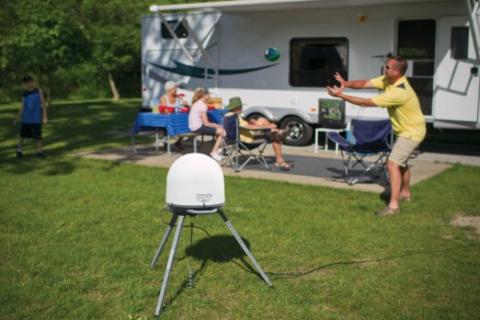 When away on a trip in your RV motorhome, there are a few essential things that you need to be able to have a comfortable journey. The first and foremost is electricity and then electronic devices that can help power your TV, smartphones, tablets and other devices.
Portable chargers, satellite TV antennas and their peripheral accessories top the list of essentials and are a must buy before the trip. Have a look at our list for the best products in the market that can help make your next RV trip a memorable and comfortable one!
Alternately, also have a look at our articles about the top portable generators, top camping furniture and useful RV motorhome interior accessories.