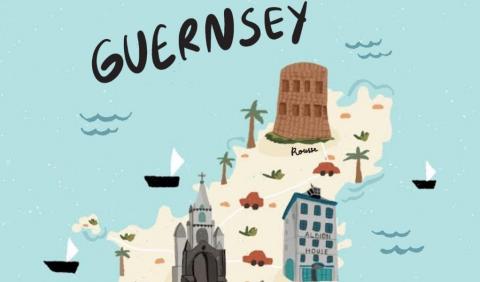 The Coronavirus pandemic has affected every one around the world, especially the way people travel, work, or interact with others around them. Since most of the world has been facing lockdowns from time to rime and people are trying to isolate as a way to reduce the virus going around, there is now a huge difference in the way we could freely move around and go anywhere.
The lockdown and quarantine periods have also made it so that people can now work remotely and not be affected by the location of their office, since everyone now has to coordinate and communicate from home. This has made a huge difference in the way people now look at going about their work. Since the lockdowns have lifted, people are also travelling and continuing to work remotely, enjoying everything life has to offer!
If you too are one such candidate and want to explore a new way of life and work, Guernsey may be just the place for you. Whether you are looking for the adventure of a lifetime or a balance between work and freedom, Guernsey makes an amazing spot for a beach holiday destination in western Europe. It has beautiful and warm summer temperatures, amazing culinary offerings, glorious bays, and secret rocky coves that allow people to enjoy this island. It is the second largest of the Channel Islands and offers a unique culture of its own that has a heavy French influence.
With a modest size of 62 square kilometres or 38 square miles, its capital of St. Peter Port is bustling with activity and has a great range of places to visit and explore. The coastline is a main attraction for many visitors, but Guernsey is also well known for its diverse nature reserves and impressive fortifications. There are various places to visit on the island such as Castle Cornet, Sausmarez Manor, German Occupation Museum, Hauteville House, The Guernsey Tapestry, Grandes Rocques Beach, and much more.
Guernsey offers a mix of calm and activity, making it the perfect place for work and vacation. There are several kinds of accommodation options including hotels, B&Bs, Airbnbs and hostels, which you can choose depending on your budget. Transport as well is very well developed and connects to all the parishes and major attractions in Guernsey. This allows you to work through the week while having a great weekend, finding that right balance in your life.
If you're considering a change in location and want to try a quaint island instead of the bustling city life of the big metropolitans, Guernsey can be a great choice!