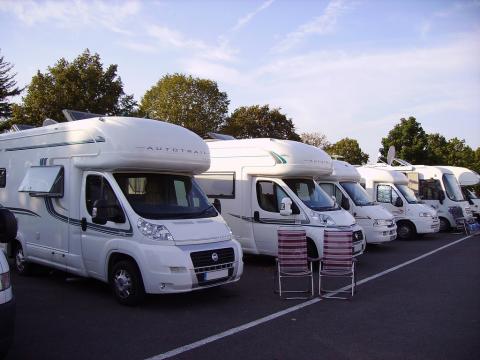 There has never been a better time to get started with RVing. Whether you are planning on going camping with your family or are looking for a fun way to spend your retirement, an RV can provide you with countless recreational opportunities. Keep these tips in mind before you head off on your traveling adventures:
Choose between renting or buying
It can be challenging to decide whether you should rent an RV or whether you should buy one. There are, however, some guidelines that you can use to make the decision easier.
You should consider buying an RV if you are planning on using it frequently or if you want to travel full-time. This is also a good option if you have a place where you can store the RV when it is not in use. On the other hand, if you only need the RV for one trip or if you want to try it out before you make a major investment, renting can be a good option.
Familiarize yourself with your RV
Before you head out on the road, it is essential that you familiarize yourself with every aspect of how your RV works. This is equally as important if you are renting an RV as it is if you are buying one. You should know how to handle any problems that may occur when you are out on the road. Being able to diagnose and repair problems on your own can be extremely beneficial.
The more informed you are about the features and amenities of your RV, the less likely you are to accidentally cause problems. A good example of this is the breaker. If you try to use more amps than it is designed for, you could wind up blowing the breaker. This simple mistake, which is easily avoidable, could cost you a lot of money. That is why it is so important to know how your RV works before you take it out on the road.
Improve your driving skills
Driving an RV is a lot different than driving a car. The more practice you have, the more safely you will be able to operate the vehicle on the road. Avoid having your first trip be a long one. Instead, drive it around in a smaller area to get a feel for how it operates before you head out on a major trip.
Practice doing everything from making turns to climbing hills and parking. This will also give you a chance to test whether you need to make any adjustments to the interior of your RV such as taping your drawers shut when the vehicle is in motion.Needless to say, ensure the motorhome is adequately insured before taking it out
Carry parts and tools with you
Make sure that you have a toolbox on hand that has all of the tools that you might need. This includes everything from jumper cables and light bulbs to fuses, nuts, and bolts. If there are any special parts that your RV may require, consider carrying spares along with you. That way, if something goes wrong on the road, you won't have to wait for a part to be delivered. Instead, you can have your vehicle repaired right away.
Always plan ahead
Don't head out without an idea of where you are going. Part of the appeal of RVing is that you can stay wherever you want without having to worry about finding a hotel. However, you still need to know where you are going to park and how far you are going to drive each day. Planning out your route ahead of time can help ensure that your trip goes smoothly.
You also need to be sure to budget plenty of money. This is another area where planning can help. Knowing how much it is going to cost to stay at campgrounds or where you plan on eating can help ensure that you have plenty of money available. During the planning process, you should also be sure to make note of any places that you want to visit along the way. Consider creating an alternate route that you can take in the event that your original route is inaccessible for some reason.
Create a checklist that you can use when setting up or tearing down your rig
Getting set up at a campground is a relatively involved process. It is a good idea to create a checklist that you can use each time you arrive at a campground. The following information should be included on the checklist:
* Checking for branches or other obstacles that may be in the way.
* Figuring out where the hookups are for water, sewer, and electrical service.
* Leveling the RV and stabilizing it with blocks or jacks.
* Keeping your rig from rolling by bracing the wheels.
* Switching your power source so that it pulls from the electrical connection rather than from your battery.
* Connecting your sewer hose to the sewer drain.
* Putting out your awning.
You can also use this list in reverse to tear down your campsite when it is time to leave.
RVing is an incredibly rewarding experience. There are few adventures in life that compare to the freedom of being able to take your home on the road. Before you head out, however, you should do your best to familiarize yourself with every aspect of owning and operating an RV. That way, you can have a great time on all of your adventures.