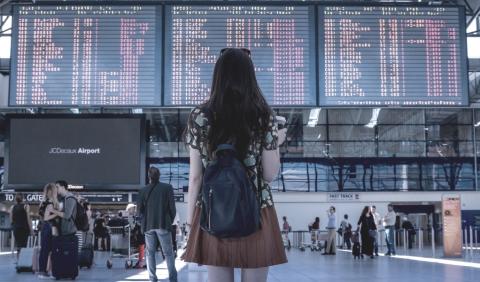 You want to go on an adventure and step out of your boring, daily routine but aren't sure where to begin. Most of us dream of travelling around the world but are often unsure of how to go about making these travel plan. Where should you go? What are the costs involved? What are the visa and booking requirements? Which are the best places to visit? And so many more questions.
Here's a quick 5 step checklist to help you organise your next ravel plans and have the adventure of a lifetime!
1. Pick the perfect destination
Before you can do anything else, you've got to pick a destination you want to visit. Think of a place you've always wanted to go to, whether it is a beach, mountain or city area. If you need help knowing more about places, their lifestyle and cultures, you can also refer to the website Scope Trip. They have a number of informative articles to help you pick the right destination and know more about where you are going so you are well prepared.
2. Duration and budget
Think about how much you can spend on the trip and how much time you have for this vacation. Some places are more expensive than others, or take longer to travel to so if you have budget restrictions or time restrictions, pick a place that suits your requirements. Also look at visa requirements and factor that into the budget and time it takes to get the visa.
3. Plan your trip day wise
After picking the destination of travel, make sure you plan your days so you know what all you can cover. Look up attractions, monuments and tourist spots you want to visit. Think about whether you want to travel to different cities or just enjoy one place. Planning your day can help you get an idea of what accommodations and bookings you need to make.
4. Make the required bookings
You should always be prepared when going on a trip, so apart from your flight bookings you should also book your accommodation, train, bus or other bookings as well before hand. Pre booking online can also get you discounts and better deals instead of booking last minute on the spot. Even booking tickets for attractions before hand when possible is a good idea so they aren't sold out on the day you want visit.
5. Pack and go!
Depending on the place you are visiting and the time of year it is, make sure you carry appropriate clothing and footwear. There's nothing more uncomfortable than a wrong wardrobe which isn't suitable to the weather on vacation! Pack all the essentials like your passport, some common medicines, chargers, money, and such.
Once you're all set and packed, you are ready to go! Since all your booking and requirements are taken care of, all that's remaining for you to do is get on the plane and enjoy your fabulous vacation.