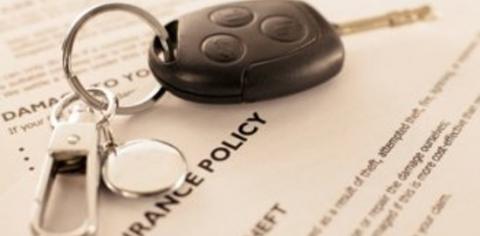 Motorhome Insurance
Are you interested in taking a motorhome trip soon? If you are, you may have a number of questions and concerns. Many owners and renters ask is motorhome insurance needed?. Many wonder what will happen in the event of an accident. To help you determine if you should purchase insurance for your next trip, please continue reading on.
 The first step in determining if you need to purchase  insurance is by taking a close look at the vehicle in question. Do you own it? If you do, insurance is advised. As with traditional auto insurance, motorhome insurance can be purchased in increments, such as six months, one year, or even longer. Motorhome owners are likely to take more trips over a one year period; therefore, insurance can be considered a wise investment.
If you are interested in buying insurance, you will first want to contact your insurance company. Many insurance companies provide discounts to customers who hold more than one policy with them. For that reason, contact the insurance company that may be handling your home insurance, renters insurance, or auto insurance. First, ask if they insure motorhomes and then ask if you can receive a discount.
As for motorhome renters, there are a number of important questions that should be asked. When asking these questions, start with the rental company you would like to do business with. Are you covered in the event of a breakdown or an accident? Most rental companies extend coverage down to their renters, but there are no guarantees. If you are covered from damages that may result from a minor accident, you may first need to show proof of a good driving record and proof of having auto insurance yourself.
Speaking of auto insurance, there are many renters who take steps to add a rented motorhome to their current car insurance policy. This is ideal for one time renters. With that being said, not all insurance companies offer this option; however, you may be given alternatives, such as by purchasing vacation insurance. As a reminder, be sure to first speak with the rental company you plan to do business with before taking any large or costly steps.
As previously stated, some renters are able to temporarily place a rented or borrowed motorhome on their current auto insurance policy. Many owners are curious about doing the same. Depending on the insurance agency, this may be possible; however, it is not always a good idea. When adding a motorhome onto an existing auto insurance policy, only basic coverage is usually provided.
On the other hand, most insurance policies cover vehicle damage, injuries resulted from an accident, as well as damage to belongings housed inside a motorhome.
As a recap, insurance is a wise investment for owners. The same can be said for renters as well. Whether you own or rent a motorhome, there is no harm in doing a little bit of research on insurance first. Contact a local insurance agency to ask for professional advice. This is one of the best ways to answer the question: is motorhome insurance needed?