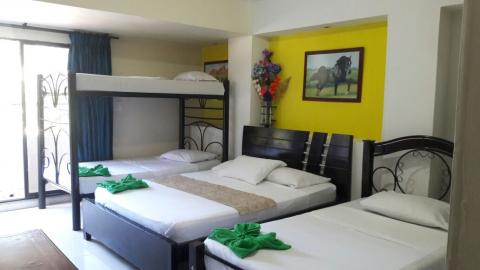 Traveling is something that everyone in the world enjoys doing. There are a hundred places on every person's bucket list that they want to visit and experience. While the sights, food and entertainment are what a lot of people look for when going to travel, a big part of making your stay comfortable and happy is the place you are staying at.
Especially when traveling abroad, it is very difficult to find the right kind of accommodation and all you have to finalize your stay on is pictures and reviews online. Many times travelers are caught in a situation where they did not get what they paid for, leading them to live in less than habitable conditions. This can be daunting when in a new country and if you don't know anyone.
If you are thinking of traveling to Cali in Colombia, then there are some great hotels in Cali that can help you avoid this disappointment and let you have a fun and enjoyable trip instead. When visiting there, check the Hotel Lord Star for a comfortable and happy stay. The hotel is a well known and centrally located one, close to many important facilities and offers the perfect stay for travelers who are away from home.
Offering single, double and triple occupancy rooms, this hotel is great for single travelers, couples or even big families enjoying their vacation together. All the rooms come with the required amenities such as air conditioner, 32 inch television, bathroom with hot water and also Wi-Fi so you can stay connected to the people back home.
The excellent and strategic location makes the Hotel Lord Star a few blocks from important places such as Coliseo El Pueblo, Alcides Nieto Patiño velodrome, Panamericanas courts and Pools Alberto Galindo. The area is very safe for male and female travelers and you can walk calmly at any time of the day or night. You can also find ethnic 24-hour restaurants with delicious food, drug stores, shopping centres, universities, clinics and public transport around the hotel.
The eatery at the hotel offers scrumptious food so visitors won't have to go far for good food. The hotel owners have over 10 years of experience in service and personal attention, allowing them to provide the best services and making them qualified to handle large events and large groups staff. They also offer personalized tours for tourists to truly experience the rally Cali.
So, next time you are thinking of visit Cali in Colombia, make sure to try this recommended hotel and save yourself the time and headache of finding one on your own!