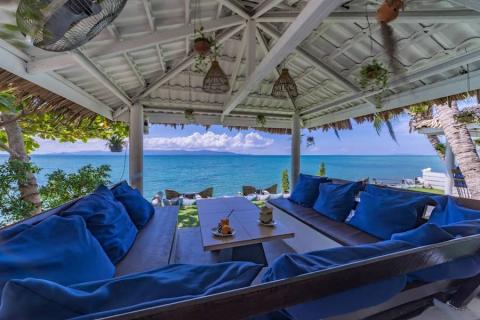 The COVID-19 pandemic has changed the way we work and live - some for the worse but some for the better. While many offices have shut down, they are slowly starting to open back up but not in the previously traditional ways. We are now seeing a high rise in remote working for freelancers as well as the usage of co-working spaces so employees can gather when needed or work alone in a more conducive and professional environment than their home.
Co-working is becoming more and more popular also because of the fact that it can be done from anywhere in the world! With the ease of remote working, people are now travelling and working at the same time, setting up base in different countries or cities every few months. A co-working space allows such people to access a more focused zone where they can get back into work mode.
If you are one of these 'digital nomads' who like to explore the world while balancing work, then one of the best places to head to next should be Koh-Phangan! It is a paradise island in Thailand, Asia, perfect to provide that perfect work and life balance you are looking for. The place has beautiful beaches, rich culture, diverse jungles, exquisite cuisine, friendly locals, great hospitality, and amazing tourism experiences to offer. Koh-Phangan has a mix of several lifestyles, whether you are seeking an eco-tourism destination, exciting party scenes, a hippie destination, or a spiritual and wellness centre. 
Koh-Phangan is not just known for its culture and beauty but has also turned into a spot for people who want to not just vacation but also prioritise their work. There is now a big emergence of co-working spaces on the island to accommodate people looking for both. With luxuries locales, fast internet facilities, and comfortable spaces, Koh-Phangan has a number of different co-working spaces to suit the needs of each traveller. As a destination to work, the island also offers great accommodation options and ease of travel for moving around. Get a beach front property or one right in the heart of Koh-Phangan, depending on your preference.
Using a co-working space in Koh-Phangan is also economical  over renting a space as they are well priced and fit in every budget. Furthermore, the views and services at the co-working spaces in Koh-Phangan are more than enough to make you fall in love with your job again!