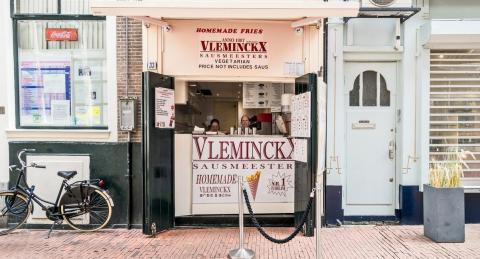 No Europe visit is complete without a stop over at Netherlands, especially Amsterdam. The beautiful city is the perfect place for tourists of every kind and Amsterdam has something to offer everyone. Travelling to Amsterdam is a great idea whether for a weekend or a longer time. You can roam around in the city or even visit the many beautiful tulip fields and windmills nearby.
Here are some helpful Amsterdam travel tips for when you want to plan your next trip!
1. Traveling to Amsterdam
Schipol airport is Netherland's top international airport and the spot where most tourists fly to when visiting Amsterdam. From there, you can catch a bus to the Amsterdam city centre available every ten minutes.
If travelling by train to Amsterdam, you will most likely arrive at the Amsterdam Centraal Station, which right in the city centre and walking distance from everywhere. When traveling by bus, Flixbus is the best service within Europe and you will arrive in Amsterdam at Sloterdijk station or Duivendrecht station. Both these stations are easily connected via local buses to the city central.
2. Travel during the week
Accommodation prices can be very high in Amsterdam as it is such a big tourist spot. But believe it or not, you will see a huge difference in prices during the week and the weekend. A place that costs $40 during the week can cost up $100 on Saturday and Sunday.
3. Buy a GVB or an I Amsterdam Card
Based on how many days you are staying in the city, getting a GVB or an I Amsterdam Card can be a blessing. The GVB offers unlimited use of public transport, allowing you to roam freely without having to pay for each ticket. Similarly, the I Amsterdam Card also includes free entry to several museums, a free canal cruise, as well as other discounts.
4. A coffeeshop is very different from a cafe
If you walk into a coffeeshop hoping to get a coffee, don't be surprised if you see the sale of marijuana products at the counter. It is legal in Amsterdam to smoke weed and consume its products and 'coffeeshops' are the places where you can buy and smoke.
5. Don't take pictures in the Red Light District
Everyone visiting Amsterdam knows about the Red Light District, which is also a famous tourist spot to visit. A big rule there is to never take pictures or else you may get your phone taken or camera broken by business owners.
6. Respect the cyclists
Amsterdam has a lot of people who use bicycles as a means of transport and thus you will see cycle lanes on every street. Respect the people riding bikes by not coming in the way or blocking them and maintain lane discipline.
7. It can rain anytime
It is a good idea to always carry an umbrella on you when out and about in Amsterdam. Even if it seems like a sunny day, it can start raining at any time!