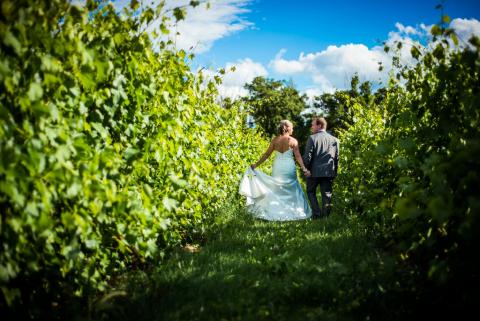 Wedding is special and every individual wishes to make it perfect in all ways. If you are planning for a dream wedding, Dominican Republic makes an excellent choice. The Dominican Republic is a fantastic location for hosting your wedding where warm weather, the sun never fades away and most importantly never goes out of style. There are many popular wedding planners available in this part of the world who will make your day special in all ways.
From some of the finest wedding locations to great restaurants, resorts to exotic beaches, there are enough options available that make your day special in all means. Here are some of the reasons why you should plan wedding in the Dominican Republic.
The Weather
The climate here is perfect to host your dream wedding, mostly tropical where temperature peaks at around 32 degrees and the average daily temperature is 25 degrees. To host wedding party this climate is ideal where guests can enjoy every bit in some of the popular wedding destinations around the place.
It Has Great Beaches
Another specialty of Dominican Republics is its 1000 miles coastline having some of the beautiful and exotic beaches in the world. How about planning your dream wedding in any of these beaches? It is something that will excite every couple where there is white sand lined by shaded palm trees as well as crystal clear waters all around.
Great Hotels and Resorts
There are some wide ranges of hotels and resorts here in the Dominican Republic which give you the option to accommodate all your guests at ease. There are hotels available from budget to luxury; some of the resorts are situated in breathtaking locations offering all world-class facilities and services.
Food is Amazing
Another most important thing about wedding is the food; nothing comes in comparison to the Dominican Republic in terms of food for sure. This place is known for it's flavorsome and varied food which is popular across the globe. Some of the local cuisines are unique and delicious; treat your guests with all these amazing food items during wedding.
Great place for people of all ages
On top of magnificent beaches, great weather, excellent range of accommodation and awesome food, the Dominican Republic offers a wide range of activities for people of all ages. There are water sports, mountain biking, attractive places to visit and much more on offer. Planning your dream wedding here makes it perfect for all your guests.
Fantastic place to get married
Some of the popular resorts and hotels offer amazing wedding packages where you can organize hassle free wedding at ease. Moreover, there are some attractive places to plan honeymoon with your partner. Just imagine the feel of capturing wedding pictures or honeymoon pictures with your partner around this beautiful wedding destination.
Nightlife 
No wedding is complete without partying; the Dominica Republic is known for its popular bars and cafes that are open all night long. Plan a surprise bachelor party with your closed ones and friends, a common trend without which wedding is incomplete.